It is used to edit a reference (new or already existing reference).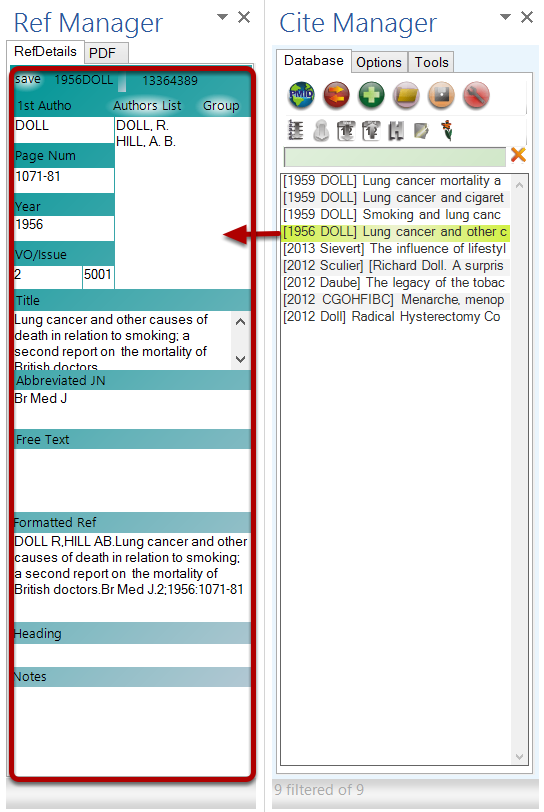 Currently selected reference from Cite Manager is automatically displayed in this taskpane if the taskpane is visible. If taskpane is hidden, double-click on the reference to show it in the ref manager. It has a second 'PDF' tab, that is NOT automatically updated by Cite Manager selection. So both tabs may be displaying different references. The 'PDF' tab displays PDF file or Pubmed web page by clicking icons in Cite Manager
Making changes and saving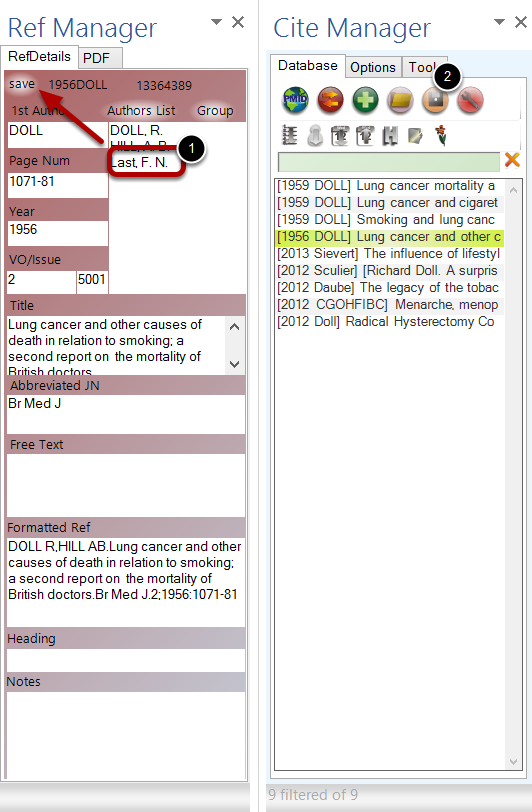 1. Background turns orange and save button becomes brighter whenever any change is made in any of the fields. Clicking this 'save' button accepts the change and updates the database and document.
2. To update the database file save it (save reference button in CiteManager).
1stAuthor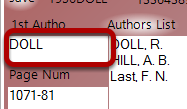 1stAuthor information is not used for citing, but only used for generation of list and identification.
Author's List vs Group list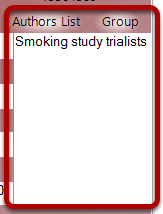 In case if pubmed list the trialist's group, it will show up in the Group instead of the Author's list. If 'Group' is not empty it is used instead of Author's list for citing reference. Click Author's List or Group to toggle between the two.
Free text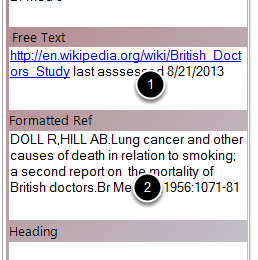 For non-traditional references, a (1) free text can be used to simplify how the reference will be listed in the bibliography. If this field contains any text, then this text is used instead of (2) formatted bibliogrphy. Entering some information in 1st Author, Year and Title fields however helps in listing and identification of the reference. This can be used for citing conferences, books, websites
Formatted reference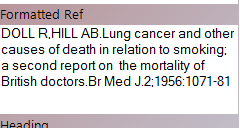 For quick check a formatted reference is created. However, the actual citation may differ.
Heading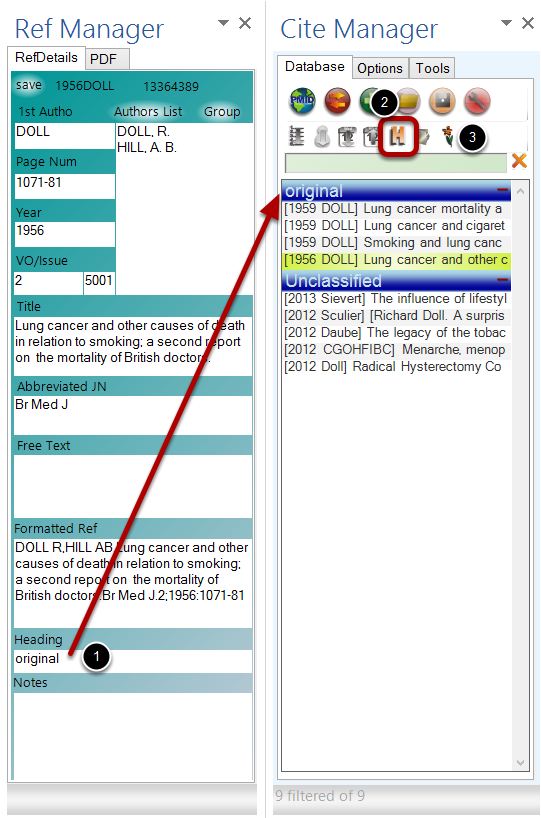 Use this to organize your references. To create a new heading, (1) enter the heading name in one reference. With headings (2) turned 'on' in the database list, other references can be dragged to the newly created heading group. After creating a new heading, a refresh (3) is required
Notes section
You can type custom notes for any reference. (1) Weblinks in the notes section will generate (2) web icon in the reference. If notes are turned on in the citemanage (3), notes will be visible(4). Whether notes are visible in citemanager or not, reference filtering (5) search through the notes. So notes can also be used for tagging references.